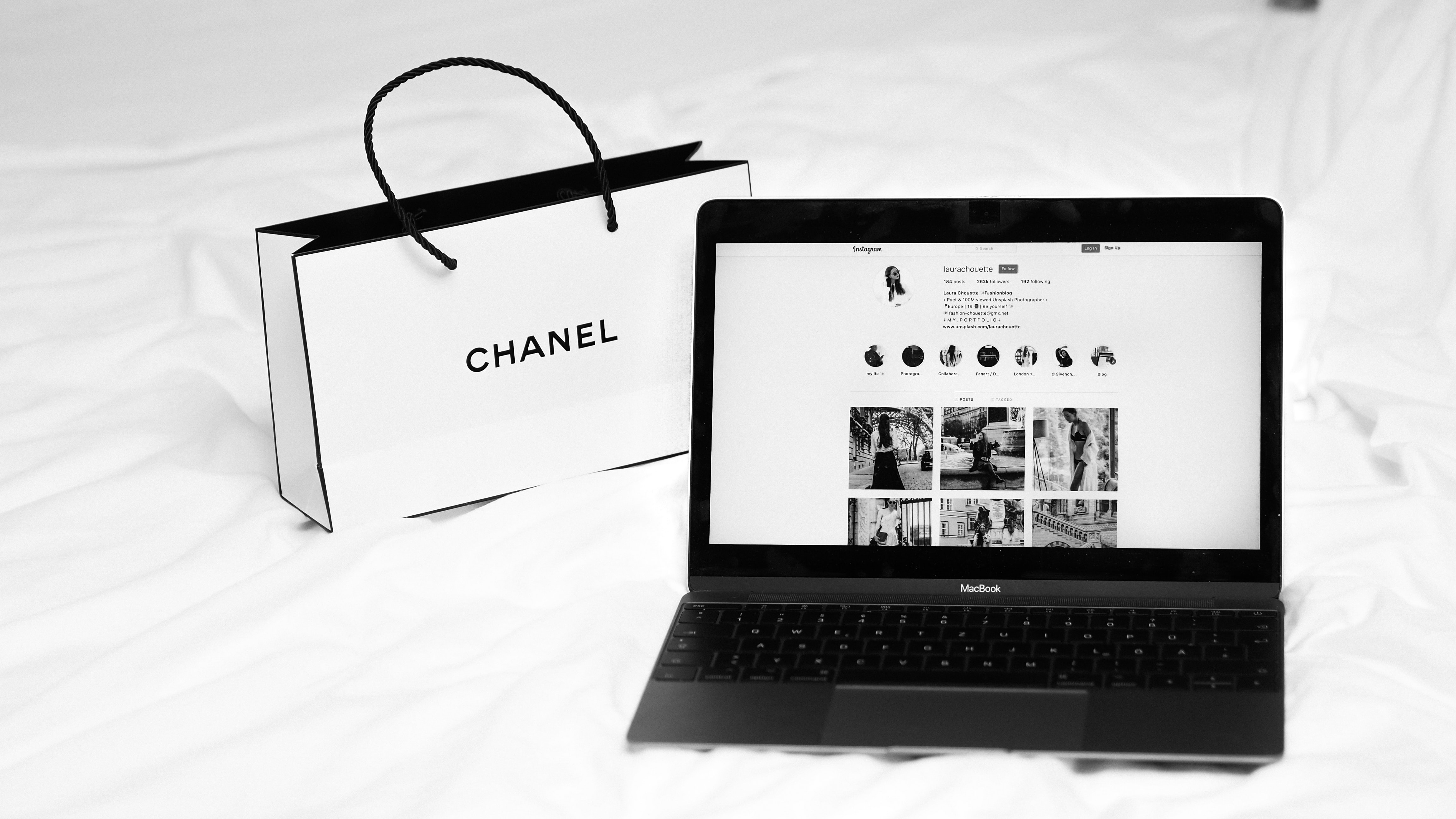 How to Shop for the Right Computer
It's Shopping Time!
You finally want to buy yourself a new laptop.
There are several options available in the market and you have no idea what you want. Well, worry no more. This article is here to help you choose the right laptop for you.
Why Do You Need a Laptop?
This is the most important question you need to ask yourself. A laptop that is perfect for an engineering student may be useless to an executive who has different needs. Let us go after a few needs that most people have.
Bling Bling: A laptop for the looks
You want to look like you have made it in life. A bling bling laptop is one that doesn't have to be super fast, packed with features or easy to use. It just needs to be that gadget that makes people shut up when you bring it out of the laptop bag.
For this, buy a Macbook.
End of story.
These computers are for:
Entrepreneurs who want to show investors that they are wealthy, Fake gurus who want to steal money from their students, CEOs, Managers, Graphic Designers, iOS and MacOS Programmers as well as those who can afford such devices
P.S. MacBooks aren't just for bling. They may have their flaws, but they generally work pretty well. They have awesome backup features, robust security and you do not need to worry about viruses. The graphics is out of this world. They also offer rock solid performance.
Workstation
This is a powerful computer that you may need for computer intensive tasks. Maybe you are an engineering student using AutoCAD, Proteus, Matlab, a computer science student who wants to run processor intensive tasks, a programmer who wants to use pycharm and Visual Studio, or somebody who just runs stuff that makes regular PCs turn into super slow digital boxes.
For this you need to consider the following (get ready for a long read):
RAM
This is the workspace of the computer. Let us have a bad example. Imagine that you are someone who sews clothes. The bigger your table is, the easier it is for you to keep finished products on the table, then put them in the drawer. If you have a small table, stuff will fall to the floor e.g. needles, zips, buttons, etc. and you will have to either spend hours looking for the stuff on the floor or spend time rushing to the drawers to get new stuff. As a result, the sewing process will be significantly slowed down.
When the computer processes data, it stores the contents in the RAM, once everything is done, the information is sent to storage devices. The bigger your RAM is, the better. There is a threshold though. When you get to such a threshold, there will be very little change in performance for an increase in RAM.
RAM Technologies
There are several types of RAM. In this article, we are dealing with laptop ram. This RAM is commonly abbreviated as SODIMM.
A SODIMM (Small Outline Dual In-line Memory Module) is a memory module with a smaller outline and thickness than standard DIMM modules and designed primarily for notebook computers. - https://www.sony.com/electronics/support/articles/00031001
There are different generations in RAM. There is DDR3, DDR4, and soon there will be DDR5 RAM. When buying for laptops, you are looking for SODIMM DDR3 or SODIMM DDR4 RAM.
DDR4 is the latest RAM technology available in the market which means it generally uses less power and performs better than DDR3.
So How Much Ram Do I Need?
For a person who needs a workstation, here is my guide:
8 GB – For the average engineering student
12 GB (8GB + 4GB) – For students who do a lot of stuff. This could be running several chrome tabs for research, running AutoCAD, using Visual Studio, etc. Simple test: If you do not know what a pagefile is then this is not for you.
16+ GB – This is for geeks and IT admins. Simple test: If you do not know what a virtual machine is, then this is too much ram for you.
Processor
The CPU is the "brain" of the computer. It does all the processing of data. There is AMD and Intel. I don't know much about AMD (and I had a bad experience using an AMD chip so I'm not talking about them!). Let us learn more about Intel.
Cores
Computer CPUs have things called cores. Each core acts as an independent processor. This means that a computer with two cores (a dual core) will be able to perform twice as fast as a computer with a single core. Let us have a look at the following definition.
Dual core is a CPU that has two distinct processors that work simultaneously in the same integrated circuit. This type of processor can function as efficiently as a single processor but can perform operations up to twice as quickly. - https://www.techopedia.com/definition/24301/dual-core
Intel Dual Core
These are computers that offer the least performance. I would not advise anyone to attempt purchasing these. Having bought myself a dual core in the past, I came to the conclusion that it would have been better to buy a second hand core i3 or core i5 than to buy a dual core.
These are perfect for those who just want to run Microsoft Word, browse the internet or do really basic non-CPU intensive tasks.
What Do Those Core i3, i5 and i7's Mean?
The core 'I' names are just ways to categorize processors within a given generation.
Intel Core i3
This is where the core line up starts for each intel CPU generation. These are made for budget conscious shoppers where the need for affordability is more important than the demand for higher performance. These usually come with two cores (dual core core i3).
Simple test. If you do not know what a monitor is then this is not for you.
Intel Core i5
These are processors that are usually more powerful than their i3 counterparts. These usually come with more cores than core i3 devices. They are usually available with 4 cores (quad core core i5). These usually offer rock solid performance. I use a core i5 machine and I am able to do everything I could ever want to with a computer. I run two operating systems simultaneously (one as my base OS and the other in a virtual machine) and my fan doesn't spin like crazy. Sometimes, it doesn't even turn on!These are perfect for students, programmers and those who run processor intensive tasks.
Simple test. If you do not know what BIOS means, then this is not for you.
Intel Core i7
These are the high end CPUs. The come with more cores than Core i5 devices. They are super fast. These are for gamers.
Simple test. If you do not understand what hyperthreading, cache, and clockspeed mean then this is not for you.
Intel Core i9
Yes. You heard me right. There are now core i9 devices. These are for gaming. You can see some with eight cores (octa core core i9) and these are for gamers.
Simple test. If you do not know what 4K, 60 FPS, 120 Hz, overclocking and hyperthreading mean then this is not for you.
Frequencies
When buying computers, it is common to see computers written Core i5 quad core, 1.6 GHz, can reach 3.2 GHz using the turbo boost frequency.
In this case, 1.6 GHz is the base frequency and 3.2 GHz is the turbo boost frequency. What this means is that your computer will operate at 1.6 GHz and can speed upto 3.2 GHz when you are running a processor intensive task.
CPU Conclusion
If you are someone who needs a workstation, go for a core i5.
If you are a gamer, go for a core i7.
If you run multiple virtual machines, play several games and do heavy video editing , all at one time, then go for a core i9.
Storage
There is two ways of storing data internally. You can use a traditional mechanical Hard Disk Drive or you can use a Solid State Drive.
Hard Disk Drive (HDD)
This is an old and largely outdated internal storage technology. This form of computer storage is rather slow but cheap. It is ideal for long term backup.
Solid State Drive (SSD)
These are the newer storage mechanisms. These are blazing fast! You can transform your old computer into a rocket with these. I read somewhere that the worst SSD on the market performs up to 10 times faster than the best HDD! This means that if you want to upgrade your market but you are on a budget, then just buy an SSD. You will be wowed by the performance so much that you might not even buy a new computer.
Workstation Conclusion
These computers are for: students, programmers, IT admins, IT workers, engineers, etc.
If you want a powerful computer for processor intensive tasks, you need a computer with:
An SSD
8GB of DDR4 RAM
A Core i5 CPU. An 8th generation core i5 will make a good machine. Your minimum starting point is a 5th generation core i5.
Computer for Kids
For this, you will need a computer that can withstand a lot of dropping and something that is easy to replace. I would recommend buying the cheapest dual core you can find and replace the hard drive with an SSD.
Gamer
Go for a 9th Generation Intel Core i7
16 GB RAM
500GB NVMe PCIe SSD
Don't worry about the graphics. A computer with such a configuration must come with a good graphics chip
Heavy Gamer
You shouldn't be buying a laptop. If you do want to buy a laptop, then this guide is not for you. 
Other Considerations
When buying a laptop you need to consider other things such as:
Screen
How bright must the screen be? If you work outside e.g. if you are a geologist, then you need something that has a really bright screen.
Build Quality
You need to check the materials used to build your laptop
Battery life
You need something that has a battery life of at least 5 hours. 5 hours is your minimum. 7 -8 hours is good.
Brand & Model
Different brands have their flaws. Some generally make terrible machines, and some make good devices. Do a bit of research to find out what people have to say about the brand and the specific model that you are buying.
Here are a few general examples:
Dell – the XPS and Latitude product lines are amazing
HP – the Probooks are usually quite great
Lenovo – the Thinkpads usually offer great performance
Upgradeability
You may want to increase the RAM, change the SSD, etc. You need a computer that makes it very easy to do that otherwise there will be a lot of cursing when any of your replaceable components e.g. RAM decides to die.
Ports
You need to check whether your computer has an inbuilt VGA and HDMI port. This is quite useful for those who make presentations using projectors. In addition, it would be good to go for a computer with at least 2 USB ports, and a USB type C port.
If you work with CDs and DVDs then go for a computer with an optical drive.
If you work with cameras, go for a computer with an inbuilt SD card reader.
Its Practical Time!
Thought the blog post was over? Well its not. In this practical exercise, we will learn how to compare different laptops and see which is best for specific individuals.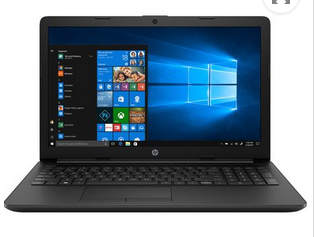 HP Intel Celeron 4GB- 500GB Notebook
Windows 10 Home 64
Intel Celeron processor
4 GB memory; 500 GB HDD storage
39.6 cm (15.6") diagonal HD SVA anti-glare WLED-backlit, 220 nits, 45% NTSC (1366 x 768)
From what you have learnt, what type of person would be best suited with such a laptop?
Take a moment to think before scrolling down to get the answer
THE ANSWER
This laptop is a dual core laptop (the Intel Celeron part was the giveaway)
It comes with 4GB of RAM and has a 500GB Hard Disk
It has an antiglare screen (ignore the other technical stuff)
It has a 15.6 inch screen
It runs Windows 10
This laptop is too slow for:
Programmers

Engineering students

IT & Computer science students

Financial students who run complex models

Gamers

And anyone who does anything more than browsing and typing in Microsoft Word
It is suitable for:
Copy shops that just need a computer for printing and scanning material
People who just want a laptop to watch movies
A typical Grade 1 – Form 2 Student (these really don't need a core i3, i5 or i7 in my opinion)
Other students who do not use processor intensive tasks (I don't feel like being trolled so I won't give examples)
If you are a programmer, IT, engineering student, etc and want to do processor intensive tasks, this computer is not for you. Instead, go for a second hand core i5 or core i3. Just make sure that you buy this second hand from a reputable shop so that you do not end up buying stolen goods.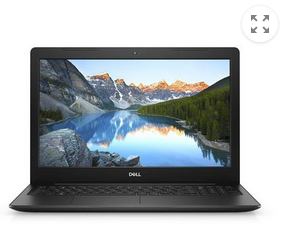 Dell Inspiron 3593 15.6" HD Intel Core i5 10th Gen 8GB 1TB HDD Notebook
Dell Inspiron 3593| 15.6 HD| i5-1035G1| 8GB| 1TB|Win10 Screen size: 15.6-inch HD (1366 x 768) Anti-Glare LED-Backlit Non-touch Display
· Processor :10th Generation Intel Core i5-1035G1 Processor (6MB Cache, up to 3.6 GHz)
· Memory: 8 GB, 1 x 8 GB, DDR4, 2666 MHz
· Storage: 1 TB 5400 RPM 2.5-inch SATA Hard Drive
· Graphics: Intel(R) UHD Graphics with shared graphics memory
· Operating system: Windows 10 Home Single Language 64 Overview 
You know the drill. From what you have learnt, what type of person would be best suited with such a laptop?
Take a moment to think before scrolling down to get the answer
THE ANSWER
This is a 10th generation core i5 laptop. It has the turbo boost feature in which it can get up to 3.6 GHz
It has a 1TB Hard Disk
It has 8GB of memory. It uses the latest DDR4 memory technology which is fast and uses less power
It runs Windows 10
My Comment
From the specs shown, this seems to be a rather good laptop for anyone who does average work. It would be perfect for any worker (Government, NGO, Light & Heavy Industry). It would work well for students (Form 3 – Upper Six, Undergraduate and Masters), programmers and engineers. It is also a great laptop for the average IT admin, and the average manager.
It, however, has a hard drive. To get the best performance I would remove the Hard drive, buy external casing for it and convert it into an external hard drive and then I would buy a 250 GB SSD for the laptop. With an SSD, this computer would be lightning fast. I would recommend those who run resource intensive programs to do this. Examples of such people are programmers, engineering students
This laptop is too slow for hard core gamers. By hard core gamer I do not mean someone who just plays FIFA. If you play FIFA, this is good enough for you (especially if you add an SSD).
So how can I tell whether I am a hardcore gamer or not?
Simple test: Do you buy games? If the answer is no, then you are not a hard core gamer.
If you want max performance you need a core i7 with a super fast SSD (a really good PCIe NVMe SSD). In addition, you would want a dedicated graphics chip.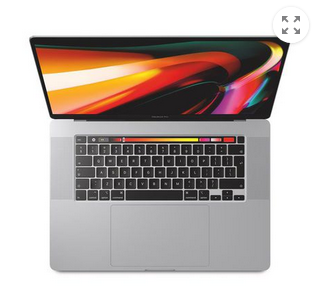 16-inch MacBook Pro W/T TB: 2.3GHz 8-core 9th-gen i9 processor, 1TB – S
Processor: 2.3GHz 8-core Intel Core i9, Turbo Boost up to 4.8GHz, with 16MB shared L3 cache
Storage: 1TB SSD
Memory: 16GB of 2666MHz DDR4 onboard memory
Graphics:
AMD Radeon Pro 5500M with 4GB of GDDR6 memory and automatic graphics switching
Intel UHD Graphics 630
Operating System: macOS Catalina
From what you have learnt, what type of person would be best suited with such a laptop?
Take a moment to think before scrolling down to get the answer
My Comment
This is a beast! It comes with 8 cores, and operates at 2.3 GHz. It supports the turbo boost feature and can reach up to 4.8 GHz! It comes with a 1TB SSD! It has 16GB of the latest DDR4 technology. The graphics...wow. It also runs macOS.
This computer is really expensive, and you really need to consider your needs before thinking about purchasing it.
Who Is This Computer For?
MacOS and iOS programmers
CEOs and top level executives
People who value really high graphics e.g. graphics designers
Who You Should Not Buy This Computer For
Kids. With kids, you want something that they can drop and you simply replace it. This is not a device that was made to be dropped.
Students. This is arguable. In some countries, the average student uses a macbook. If it is the norm for students to use macbooks at the school, college or university, then you can buy one. If it is not the norm then do not buy one as you will soon lose it to people who love borrowing stuff without your permission a.k.a. thieves
Conclusion
This article has shown you tips and tricks aimed at helping you to buy the right computer to suit your needs. If you have any other methods you use to choose the right laptop(s) then do share them in the comments section.